Did You Take the Lead Like a Girl Scout? Tell Us About It!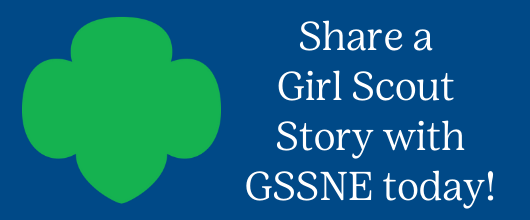 While some people still think of us as just cookies, campfires, and friendship bracelets, we know that Girl Scouts are so much more. Our Girl Scouts are big thinkers, groundbreakers, and role models!
Girl Scouts design robots, start garage bands, and improve their communities—and yes, they sell the best cookies on the planet. When you're a Girl Scout, you're a G.I.R.L. (Go-getter, Innovator, Risk-taker, Leader)™.
And that means you lead #LikeAGirlScout!
We'd love for you to submit a photo (or photos!) and description of the incredibly special things you do or have done as a Girl Scout or Girl Scout Troop displaying these G.I.R.L. ways!
And once we receive your submission, you could be included in our social media posts, an upcoming E-Newsletter or some other super fun way of sharing just how spectacular you and your experiences are!
Email any very special stories and a maximum of three clear images to Rachel Pintarelli, Director of Marketing & Communications.
We can't wait to hear from you!