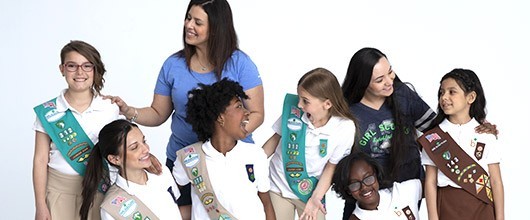 For Service Units
This page is designed to support our service unit team volunteers. Please visit our Ways to Volunteer page, if you're curious about becoming a service unit volunteer for your community.
What is a Service Unit Team?
A service unit is a team of dedicated volunteers working together in their community to promote Girl Scouts. Service units are led by experienced, individuals who support and serve girls, troops, and volunteers in their area.
Service Unit Rosters via Looker
Service Unit Managers (SUMs) and Community Recruitment Champions (CRCs) have 24/7 access to rosters via Looker, GSSNE's online membership reporting tool. Troops should continue to use My GS to access their own troop's roster and membership information.