Event List

MEMBERSHIP REQUIRED
Date: Wed Mar 09, 6:30 PM - 7:30 PM EST
Join us for this live, interactive, virtual session to learn all you need to know to successfully close out your troop's cookie season.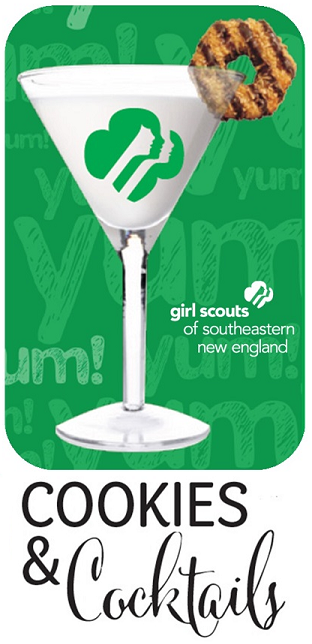 Date: Thu Mar 10, 5:30 PM - 8:30 PM EST
Please join us for a very special evening of Cookies & Cocktails on Thursday, March 10th, 2022 at the Crowne Plaza in Warwick from 5:30 pm to 8:30 pm.

Chefs from some of your favorite local restaurants/bakeries will be showcasing their talents by creating special desserts using everyone's favorite treat-Girl Scout Cookies®!
Mario Hilario, NBC 10 news anchor, will once again be the emcee for this amazing event. Along with the tasty desserts there will also be a silent auction that you can bid on and hors d'oeuvres and other light fare will be served.
Tickets are $60.00 per person which includes a selection of hors d'oeuvres, along with the unique dessert creations.
This premiere event is for adults 21 years of age and older.
Early Bird Pricing $55.00 per person available until January 31, 2022
LOCATION:
Crowne Plaza, The Atrium Room
801 Greenwich Ave
Warwick, RI 02886